Alfa Radio Ltd.
11211 - 154 Street, Edmonton, Alberta, Canada, T5M 1X8

Allan Buckshon VE7SZ
Langley, British Columbia
Allan is using the AlfaSpid in a side mount configuration. The antenna being turned is a ? element ?? meter beam on a ?? foot boom. The antenna is mounted on a ?? inch sidearm. The AlfaSpid has programmable rotation limits which can be set to keep the boom of a side mounted antenna from colliding with the tower.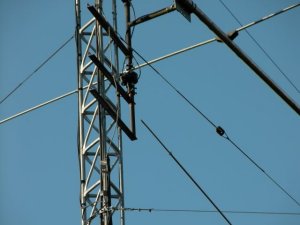 With space at the operating position at a premium, the small size of the AlfaSpid controller makes it a welcome addition. The large bright LED position readout is easy to see, without taking up a lot of precious room. Multiple AlfaSpid controllers will fit into the footprint of any other competing rotator controller.
Some other antennas at Allan's station include, a 3 element 80 meter beam at 150', and a 5 element 17 meter beam on a side mount.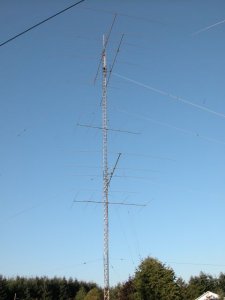 This stack features 4 elements on 40 meter, 4 over 4 on 20 meters, and 5 over 5 on 10 meters.
---
Owned & Operated by Amateur radio operators


WE ARE - WE KNOW - WE DO COMMUNICATION!

WORLD WIDE WITHOUT WIRES

Phones     780 466 5779 - Voice     780 466 4956 - Fax

This was was last updated 17March17